A month ago we did some freeform soldering for beginners, this coming week we're going to repeat the board soldering night for beginners we did last year. Thursday this week May 10th is board soldering night – please bring along a soldering iron of you have one.
Last year we built badges with an Arduino on it that could do blinky LEDs, they were hard to program though without a special cable and used expensive 3v batteries. This year we have a new add-on kit that rectifies those limitations of the badge kit – it includes a USB to serial converter and allows you to power your badge from your computer.
The new "badge base" kit stacks underneath your existing badge and contains a lot of empty component locations ready for you to stuff them with enough other components (not included, but available locally in Dunedin) to build a simple robot
You can find build instructions at  http://taniwha.com/~paul/dspace.base/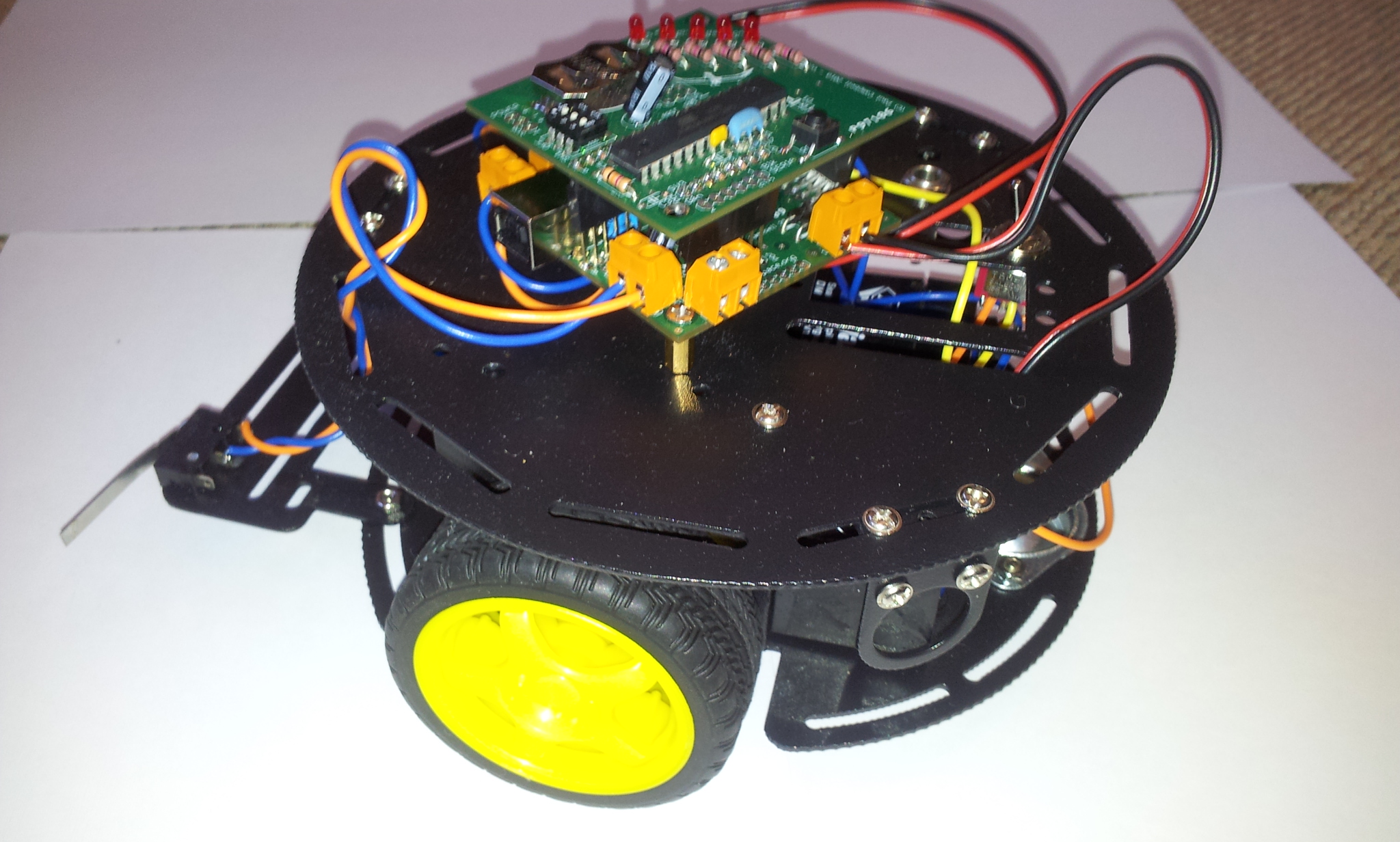 We still have badge kits and if you haven't built one yet this is the place to start – they're good for real beginners, bring the kids along. Both badge kits and badge base kits are $20 each, they've been donated to the Makerspace so 100% of what you pay goes to pay our rent. If you have paid a full annual Makerspace membership you can claim a free kit as a bonus.